A symposium needs to be organized by somebody. Each year another committee organizes the Arago Symposium. The committee is appointed by the board of S.V. Arago. Below the members symposium committee 2021-2022 and the advisors to this years' symposium committee are shown.
Bram Horsman – Chair
Hey there! My name is Bram Horsman. For this academic year I am the chair of the symposium committee 2021-2022 of S.V. Arago. Currently I am a first-year master student of MSc Applied Physics. Next to keeping the symposium committee together, I am also member of the CCCP, SOTN and OGG committees at S.V. Arago. Next to being active for Arago I like to play on my saxophone, take the train to who knows where, do activities with my fellow scouts and game. Together with the rest of the committee I hope to deliver a symposium on quantum optics and information which is both exciting and informative.
Tamme Boxman – Treasurer
Hi there! My name is Tamme Boxman and I am a 19 year old and currently in-between studies. I have found the S.V. Arago symposia to be very interesting, the speakers always know how to make me excited for several physics topics. Therefore I also wanted to organize a symposium. In this committee I am the treasurer, I am responsible for controlling the money flows and making sure the expenses match the earning. As a bonus I also do the PR and goodies. I hope to see you all at the symposium and maybe we can have a drink and talk afterwards!
Nick Nijssen – External affairs
Hello peoples! My name is Nick Nijssen, I am 18 years old and I am in my first year of the study Applied Physics. My function in the Symposium committee is Commissioner of External Affairs, which means I will focus on communication and collaboration with partners such as research groups, research institutes and companies. In my spare time I like to go cycling, juggle some balls and I like to bake pancakes. I hope to see you all at the symposium this year!
Klaas Koopmans – Commissioner of Speakers
Hey hey! I'm Klaas Koopmans, 19 years old and in my second year of the bachelor Applied Physics. This year I fulfill the roll of Commissioner speakers within our commité, so I try to find all the best people from universities all around the world to invite them to speak for you. Outside of S.V. Arago I'm an enthusiastic sportsperson that is at the moment training 8 times a week to become a semi-professional rower at Euros. Outside of Enschede I also try to be as active as possible at the Scouting Sailing School, although it has become clear that this is unfortunately not very active. I hope to see you all at the symposium the 12th of May!
Advisors to the committee
While the committee is responsible for the execution of the symposium, to attract speakers and for general advise there are two advisors to the committee.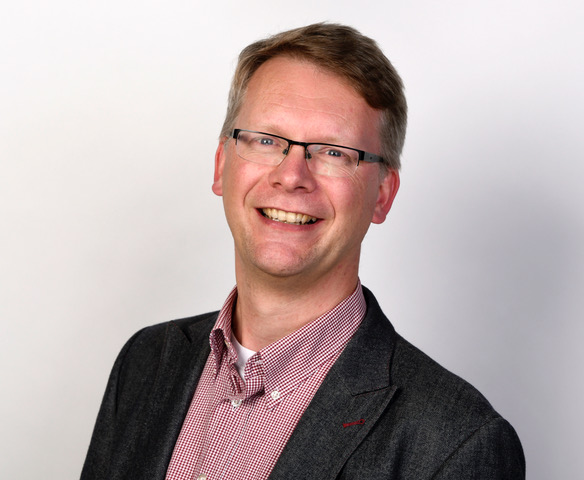 Prof. Dr. Pepijn Pinkse – Master of ceremonies
Pepijn Pinkse (1970, PhD 1997 UvA) worked in Germany (University of Konstanz and Max Planck Institute for Quantum Optics) in cavity QED and
cooling and trapping of atoms and molecules. In 2009 he moved to the University of Twente in the Netherlands. Here he pioneered, together with Boris Skoric and Allard Mosk, Quantum-Secure Authentication (QSA), the quantum-secure readout of a multiple scattering key as so-called Physical Unclonable Function (PUF). He now chairs the Adaptive Quantum Optics group and is director of the center for QUAntum Nanotechnology Twente (QUANT). His research combines quantum optics with nanofabricated scattering media and complex integrated photonic circuits.

Dr. Jelmer Renema
Dr. Jelmer Renema is an assistant professor in the Adaptive Quantum Optics group and the CTO and cofounder of QuiX Quantum, the market
leader in photonic quantum computing. He is an expert on photonic quantum computing, quantum complexity and multiphoton optics. He obtained his PhD in 2015 from the university of Leiden with Martin van Exter, before moving to the University of Oxford as a Junior Research Fellow. After that, he moved to Twente where he started QuiX Quantum in
2019.