Without sponsors, no symposium! Just like other events that are organized by S.V. Arago we have sponsors to fund our event. We greatly thank the sponsors for doing so. Scroll down for some handy info about our sponsors and get to know them!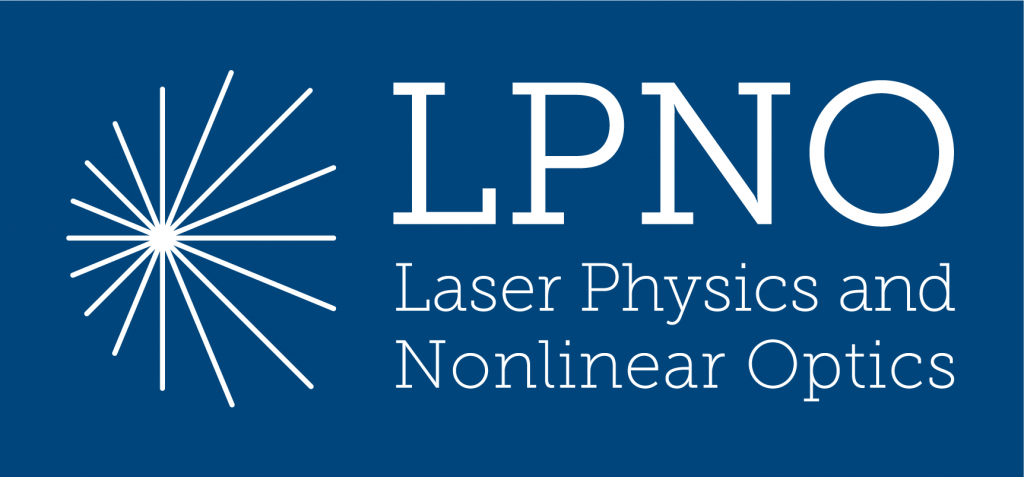 LPNO
The Laser Physics and Nonlinear Optics (LPNO) and the Nonlinear Nanophotonic (NLNP) research groups perform research on advanced integrated photonic structures with the aim to enhance and control the emission of on-chip generation of light and the nonlinear and optomechanical interaction of light and matter. We pursue applications in advanced light sources and microwave photonic signal processing. The group offers students challenging research projects on various levels ranging from bachelor to master of science and beyond.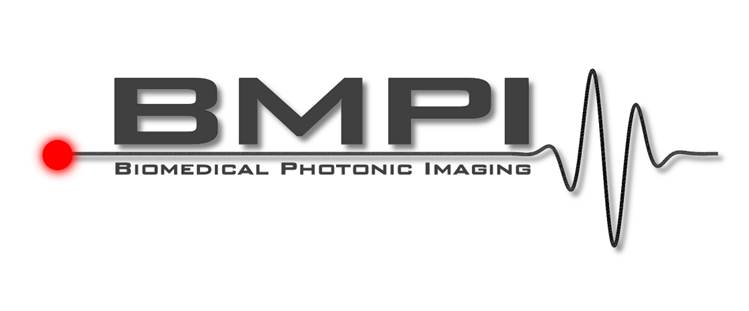 BMPI
The Biomedical Photonic Imaging research group (BMPI) investigates the use of light for biomedical purposes – ranging from newborn care to diagnosis of wounds and rheumatic and skin diseases, and from high resolution microscopy to imaging organs-on-a-chip. We facilitate student research projects with either a fundamental, translational, or clinically applied character.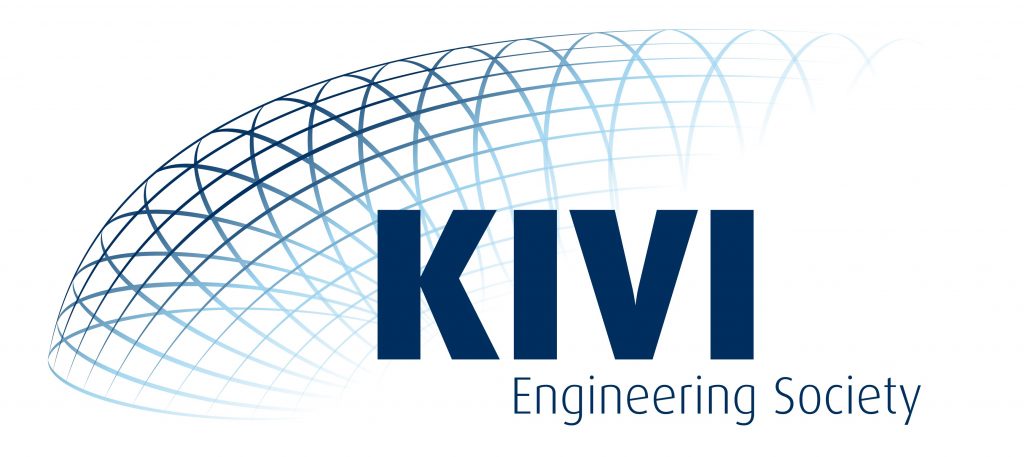 KIVI
KIVI is thé professional organisation for engineers and students of technical studies and helps her members in their (study)career. Within KIVI, there are
different branch departments like Applied Physics, Business Administration, Mechanical Engineering, Electrical Engineering, Computer Science and many
other disciplines. For students in Twente the local chapter KIVI Students Twente organizes fun and instructive activities like excursions, workshops and lectures; good opportunities to get in contact with interesting companies and people that could play a role in your career.

LioniX International
LioniX International is a leading global provider of customized microsystem solutions. We have driven technological and commercial development in our specialist fields—photonic integrated circuits and MEMS—since 2001. As a vertically integrated company, we work across all stages of the production process from design to delivery of a finished module. And with world-class fabrication facilities, we scale production volumes as your requirements grow.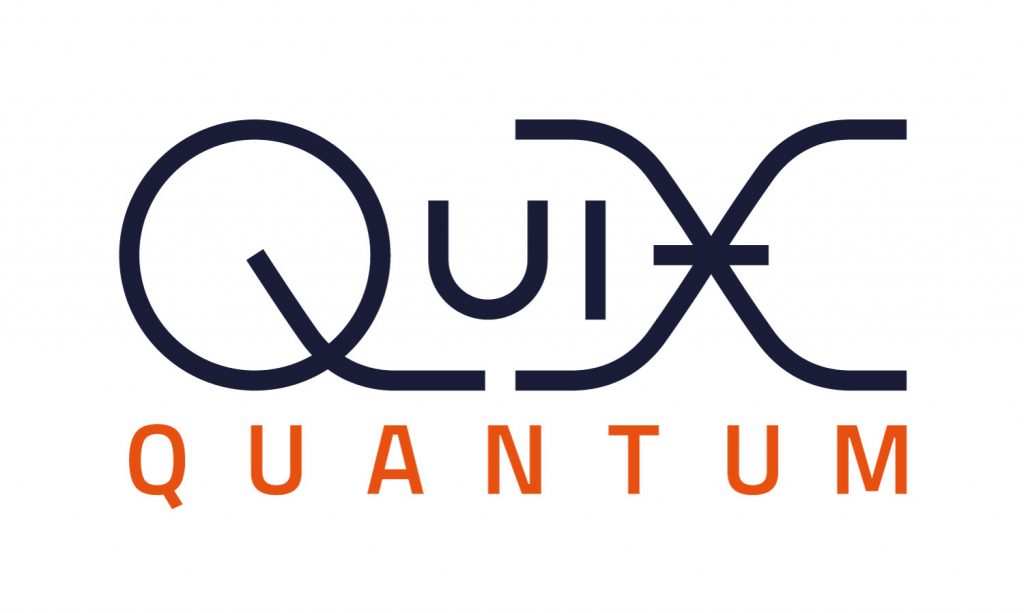 QuiX Quantum
Integrated quantum photonics has greatly evolved in the last decade becoming an increasingly mature platform for photonic quantum computing and information processing. Stoichiometric Silicon Nitride offers a unique combination of ultra-low loss and tight optical mode confinement that makes it one of the best platforms for large-scale integrated quantum photonics. QuiX Quantum develops plug-and-play solutions for quantum information processing based on integrated Si3N4 circuits. Our technology enables high-performance, low-loss and large-scale photonic processors. Our products are portable, fully reconfigurable and remotely controllable via a seamless integration of a dedicated control software. QuiX Quantum reports the realization of the largest reconfigurable quantum photonic processor to date. The processor enables unitary transformations amongst its 20 input/output modes with average loss of 2.9 dB/mode. High-fidelity operations and high-visibility quantum interference are demonstrated.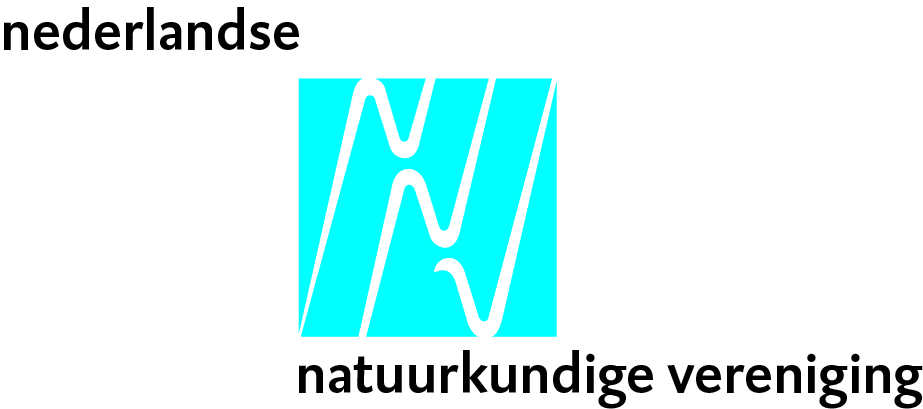 NNV
The Netherlands' Physical Society (NNV) was founded as early as 1921 and aims to serve the interests of Physics. The NNV is there for all physicists, whether they are students, employed in research, education, private companies or government. The NNV fosters the relations between its members and persons, institutions, associations in The Netherlands and abroad that are active in the field of physics. The NNV organizes and supports symposiums, advises the Dutch government on the renewal of the Dutch science education curriculea and organizes 'outreach'-events for students in primary and secondary education. Furthermore the NNV publishes the Dutch Journal of Physics (NTvN).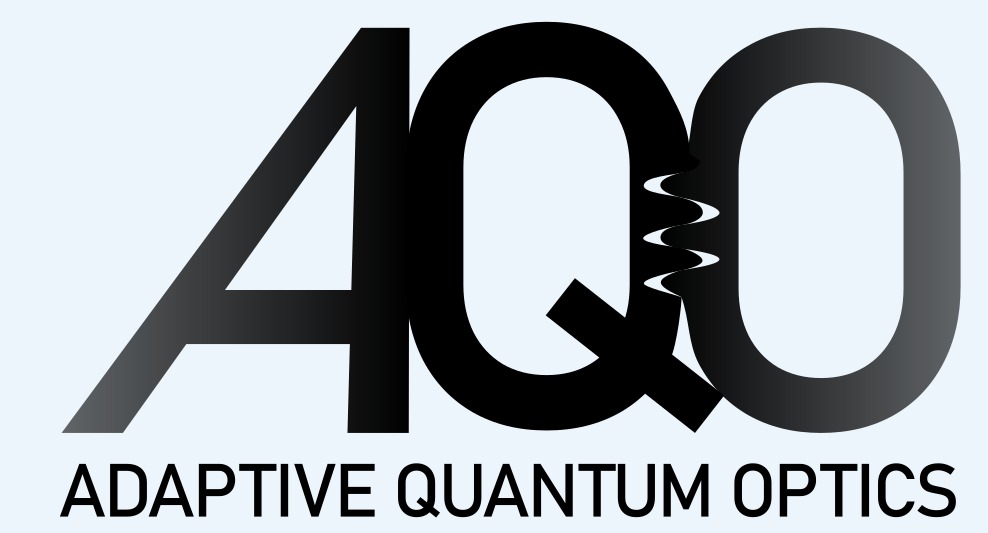 AQO
The Adaptive Quantum Optics (AQO) research group combines adaptive methods to coun­teract or even exploit disorder in nanophotonic systems in combination with quantum states of light. Adaptive systems can compensate for fluctuations and inevitable randomness in nanophotonic structures. Examples of such structures are natural or artificial multiple-scattering photonic media or engineered nanophotonic structures. By employing integrated photonic networks or spatial light modulators, we control the path of single photons through a nanophotonic system, thereby realizing quantum transport through photonic networks. The propagation of single photons through such a network is extremely hard to predict classically. For this reason, these platforms are promising for achieving a quantum advantage in certain computational tasks. Complex photonic media also turn out to have intricate applications as physical unclonable keys which we study and develop further.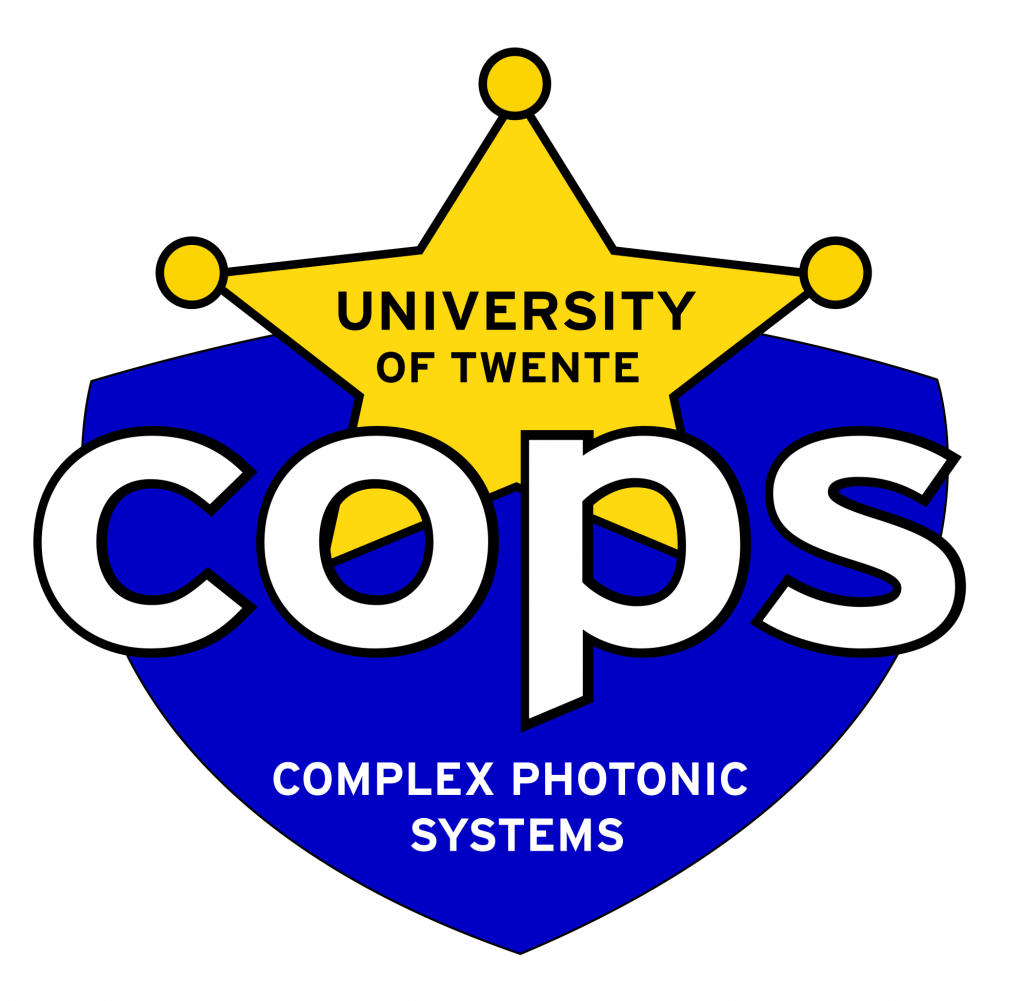 COPS
It is the mission of the Complex Photonic Systems (COPS) research group to perform advanced research on propagation and emission of light in complex nanophotonic metamaterials. We investigate new physical concepts and develop state-of-the-art techniques. We study photonic band gap crystals, Anderson localization and diffusion of light, wavefront shaping, quantum light scattering, and related phenomena. Our curiosity driven research is of interest to industrial partners and provides enabling technology for applications in optical signal processing, lighting, medical and biophysical imaging. We train junior scientists with advanced technology and methodology in order to perform in multidisciplinary teams, and to successfully communicate to a broad audience.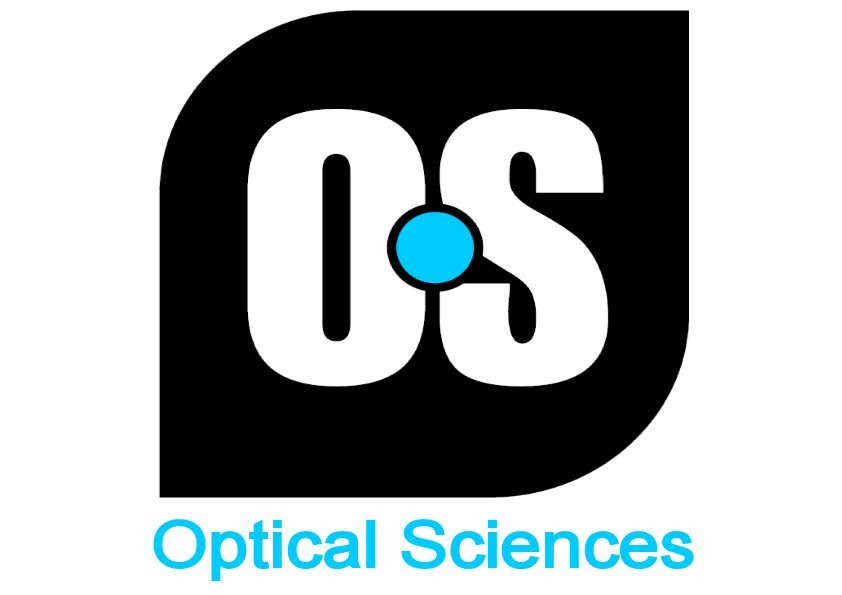 OS
Optical Sciences is a dynamic and multidisciplinary research group, whose infrastructure and expertise ranges from near-field probing through nonlinear spectroscopy and imaging to fiber optics and integrated optics. Collaborations with medical groups, water technology centers and industrial labs create exciting new science. Applications include imaging of neurodegenerative disease, pollution sensing in water, motion sensing and optical computing.

XUV Optics
XUV light can trigger atomic and material processes that are otherwise unobserved, providing a new view on light-matter interactions. It furthermore offers the ability to image at the nanometer scale, and to perform materials analysis with high sensitivity. The development of such optics is the goal of the Industrial Focus Group XUV Optics research group at the University of Twente. The group is among the top groups in nanotechnology and excels at gearing fundamental research to the specific questions and needs of science and industry. The work of the group has applications in the fields of photolithography, materials analysis, and spectroscopy.